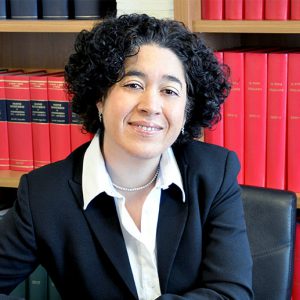 EDUCATION AND PROFESSIONAL QUALIFICATION
Law Degree 1999 – University of Turin
Licence to practise law in 2004
SPECIALIST FIELDS
Bankruptcy, corporate and civil law
LANGUAGES
Italian, english, french
CRISTINA DI BELLA
Lawyer
Born in 1975, degree at the University of Turin in 1999 with the score 110/110.
She embarked upon her professional career at the law firm Ravinale & Associati in 1999, obtaining her licence to practise law in 2003.
She became a member of the Turin Bar Association in 2004 (receiving the award Toga D'Oro), authorised to represent before the Court of Cassation.
She pursues her professional activities in the fields of bankruptcy, company and civil law (with specific expertise in laws governing leases, insurance and co-ownership agreements).
She has acquired experience in the management of distressed companies, providing support and advice both in and out of court.  
She participated in the Course for the Preparation and Training of Professionals performing Sales and Receivership tasks organised by the Turin Bar Association.