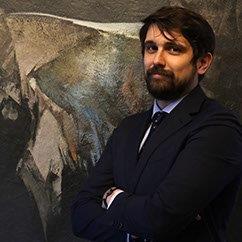 EDUCATION AND PROFESSIONAL QUALIFICATION
Law Degree 2016 – University of Turin
Licence to practise law in 2020

SPECIALIST FIELDS
Bankruptcy, corporate and commercial law
LANGUAGES
French, English
EDOARDO BOTTINO
Lawyer
Born in Turin on 10 December 1992, he graduated from the University of Turin in 2016 with a thesis in Financial Market Law.
He began his professional career at Ravinale Baldassarre Pereno e Associati law firm in January 2017, obtaining his professional qualification in November 2020.
He has gained experience in the field of civil and commercial law and in particular corporate and bankruptcy law, carrying out assistance and consultancy activities in both judicial and extrajudicial fields.
He Speaks French and English.
Member of the Turin Bar Association.