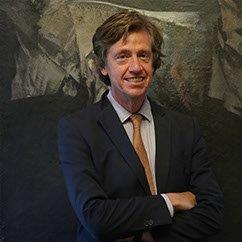 EDUCATION AND PROFESSIONAL QUALIFICATION
Law Degree 1990 – University of Turin
Licence to practise law in 1993

SPECIALIST FIELDS
Labor law (private and public), trade union, social security and safety at work law
LANGUAGES
Italian, English, French
EDOARDO THELLUNG DE COURTELARY
Lawyer
Born in Turin in 1965, graduated in Law from the University of Turin, enrolled in the Turin Bar Association, lawyer authorised to represent before the Court of Cassation.
Associated with the National Center for Labor Law Studies "D. Napoli", Piedmont Section, and with the Italian Labor Law Association.
After his initial experience in the field of commercial contact and debt collection, since 2004 he has mainly carried out his professional activity in the field of labor law and social security.
In this sector he has gained expertise in both judicial and extrajudicial fields, mainly assisting companies, public entities and their instrumental companies.
The assistance covers all phases, disputes and profiles connected to subordinate and para-subordinate employment relationships, from the constitution (drafting of contracts and calls for tenders) to termination following resignations or dismissals, including disciplinary proceedings, management of accidents and illnesses professional, involvement of insolvency procedures.
He has been collaborating with the law firm Ravinale Baldassarre Pereno e Associati since 1/1/2021.