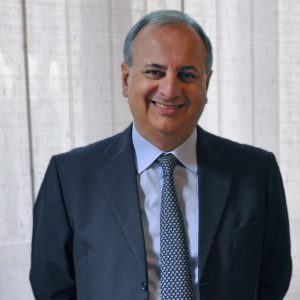 EDUCATION AND PROFESSIONAL QUALIFICATION
Law Degree 1978 – University of Turin
Licence to practise law in 1982
SPECIALIST FIELDS
Bankruptcy, company and commercial law
LANGUAGES
Italian, English
MARIO RAVINALE
Lawyer
Mario Ravinale was born in Turin on 29 November 1995 and has been a member of the Turin Bar Association since 1982, lawyer authorised to represent before the Court of Cassation.
After graduating in Commercial Law at the University of Turin in 1978 with Prof Gastone Cottino he pursued his professional career in Turin in the fields of bankruptcy, company and commercial law.
He has turned his interest to insolvency procedures, specialising both in questions regarding the management of bankruptcy assets (with specific reference to the placement of businesses of bankrupt companies) and to matters, including litigation, typically falling within the ambit of insolvency, with ongoing support to the tasks performed by Receivers.
Over the last ten years, both in the capacity of lawyer engaged by applicant and indebted entities and as court-appointed lawyer, he has overseen many arrangements with creditors and has initiated and on occasions concluded procedures for settling crises both by drawing up certified reorganisation plans and preparing restructuring agreements.   
He has always been extensively involved in activities on behalf of companies with participating interests by public bodies, playing a role in planning important investments and providing ongoing consultancy services to these delicate sectors, governed by a combination of public and private law provisions.
He has also acted as the secretary of certain Boards of Directors, providing ongoing advice in corporate matters.
He has collaborated on an ongoing basis with public accountants, with whom he has built up a relationship of mutual trust. 
He has acted in the capacity of arbitrator and has lectured at conferences and training courses in his specialist fields of bankruptcy and company law, cooperating with the professional associations in Turin.
He has published a paper for WKI on the lease of businesses in bankruptcy and is one of the contributors to 'TRATTATO GIURIDICO – CRISI D'IMPRESA E PROCEDURE CONCORSUALI'.