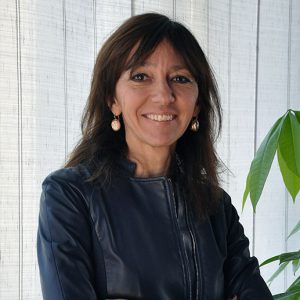 EDUCATION AND PROFESSIONAL QUALIFICATION
Law Degree 1992 – University of Turin
Licence to practise law in 1997
Specialization 2003 – Trade and Transnational Trade Law

SPECIALIST FIELDS
Bankruptcy and insolvency, corporate and commercial law
LANGUAGES
Italian, English
MONICA PERENO
Lawyer
Monica Pereno was born in Turin in 1969, graduated in law at the University of Turin in 1992 cum laude with her work deemed worthy of publication and in 1993, following the successful conclusion of a three-year study course, she obtained a Specialist Qualification in Commercial Law and Transnational Exchanges at the University of Turin.
She is a member of the Turin Bar Association (where she obtained her professional licence to practise law in 1996 and was awarded the prize Toga d'Oro) and authorised to represent before the Court of Cassation. 
Her experience centres on questions, both contentious and non-contentious, under bankruptcy and insolvency law and company and commercial law. In these fields, she has provided assistance both to court-appointed insolvency bodies and to private clients.
Over the last ten years in particular, she has gained experience in the identification of alternatives to the declaration of bankruptcy, providing legal assistance to companies and coordinating the disciplines involved in triggering insolvency and quasi-insolvency procedures as an alternative to the declaration of bankruptcy (agreements with creditors, restructuring agreements, certified reorganisation plans). 
She also specialises in contract management for companies operating internationally, specifically with regard to support during negotiations and when drafting commercial supply and distribution agreements even involving multinationals. 
During her professional career she has acquired additional expertise in family law and has provided pro bono legal services before the Juvenile Court, Turin. She attended a training course for Special Receivers 2016 organised by the Turin Bar Association and is entered in the associated register kept at the Juvenile Court, Turin.
She has sat on the editorial board of a magazine specialising in bankruptcy law and has published articles on this topic. 
She is entered in the register of managers of crises involving over-indebtedness kept at the Ministry of Justice pursuant to Law 3/2012 and Ministerial Decree 202/2012.