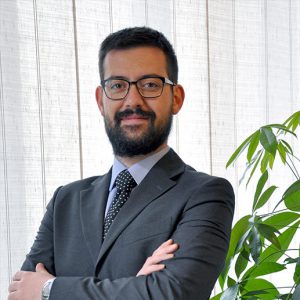 EDUCATION AND PROFESSIONAL QUALIFICATION
Laurea 2011 – Università degli Studi di Torino
Abilitazione 2015

SPECIALIST FIELDS
Diritto del lavoro

LANGUAGES
Italian, English, Spanish

STEFANO MONGILARDI
Lawyer
Stefano Mongilardi began his professional career at the Ravinale Baldassarre Pereno Toninello e Associati studio in February 2015.
In 2011 he graduated with honors from the University of Turin and, since 2015, he has been enrolled in the Turin Bar Association.
It carries out its activity, both judicially and out of court, in the field of labor law, with specific reference to the constitutive and resolving events of the employment relationship, disciplinary procedures, industrial relations and trade union law, as well as the protection of privacy.
He attended the VII Biennium (2017-2018) of the AGI School of Higher Education in Labor Law and Social Security "Luca Boneschi", of which he successfully passed the final exam; he is also a member of the Piedmontese Section of the "Domenico Napoletano" Labor Law Study Center.